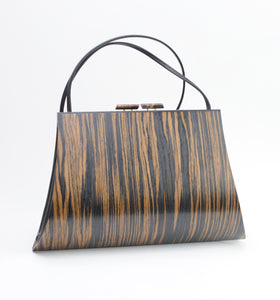 Macassar Ebony & Curly Maple woods.
Bubinga clasp. 
Single strapped.
Wood & leather materials.
Inspired by sources from nature, husband and wife artists Sharon Hammill Diebolt and Mark Titus Diebolt have been woodworking for 30 years. Putting the wood grain on a pedestal, each bag uniquely stands out in a natural pattern.